PINK MERMAID became popular by word of mouth! KUNI, the owner and Okinawa local, and staff will guide you to the sea kindly, so beginners can join our snorkeling and diving tour. English is available!
Japanese staff
Taiwanese staff
GEN
JIN
Korean staff
HUNI
MIKYUNG
Reviews by our guests
Many guests from Japan, Taiwan, Hong Kong and Korea! We received lots of 'Thanks' by letters and e-mail.
The Blue Cave Snorkeling by family (Taiwan)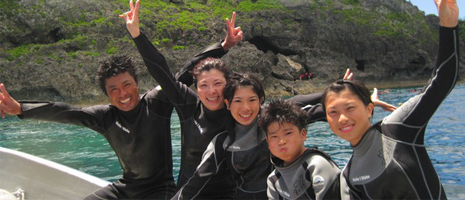 It was cloudy, but I enjoyed the beautiful view of the Blue Cave and staff was very kind. I will definitely come back PNK MERMAID again!
The Blue Cave Divining as honeymoon (Japan)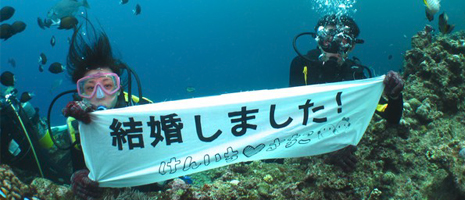 I tried scuba diving first time as my honeymoon. The beautiful Blue Cave and tropical fishes are so impressive. Staff kindly took photos for us with 'We got married!' This diving experience is one of the best memories during our honeymoon in Okinawa.
Blue Cave Combo Course (Taiwan)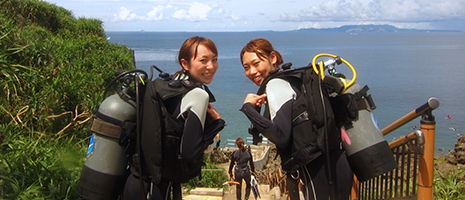 My friends introduce PINK MERMAID to me. Staff took many photos in underwater. They were very nice and kind!
Blue Cave Combo course (Hong Kong)
This was my first experience to snorkel and scuba dive. I'm not good at swimming, but could enjoy tours. I will visit Okinawa and PINK MERMAID again!