Free underwater photos

We take free diving and snorkeling photos to guests. Because of introducing fisheye lends, photo became rich color. All photos are sent through LINE, Kakao talk or Facebook within a week. Please refer to our Face book.
First in Japan! First in Okinawa!
Taking photos with professional cameras!
We take your photos with a special camera, which is used by professional underwater cameramen, while you are enjoying snorkeling or diving tours. Therefore, quality of photos are totally different from other diving shop. This service is only available at our shop. Please remain special photos with your memories in Okinawa!
Professional cameras have high performance lends & high performance strobes.

High performance lends
People and fishes are photographed with very wide and dynamic angle of view. The widest angle is 166 degree.

High performance strobes
With this strobe, we can photograph you clearly in the dark Blue Cave and reduce reflection of dust in the water.
Here is the difference between two cameras!

Normal camera

Special camera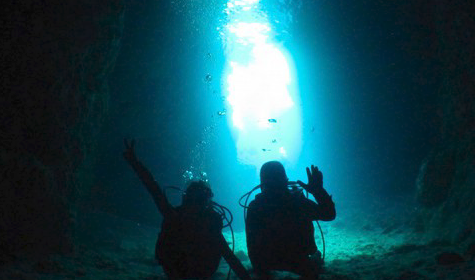 With our professional camera, your photos will be taken widely and clearly in the Blue Cave.
Your photos taken with a normal camera are unclear and poor in the depth.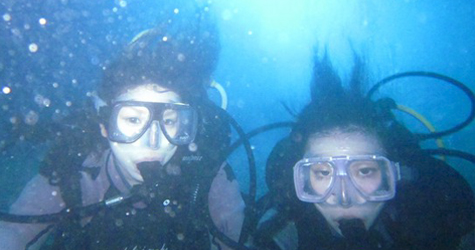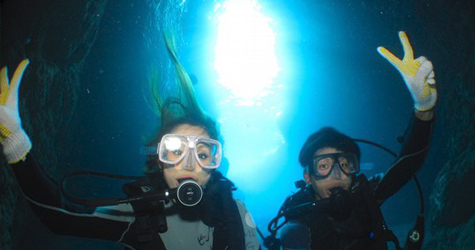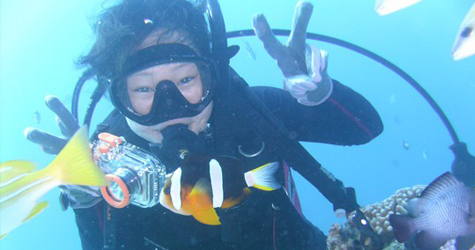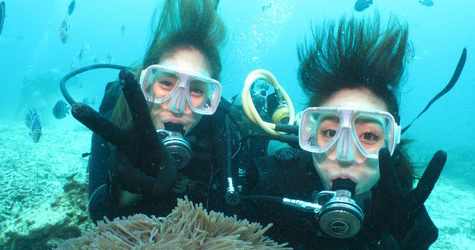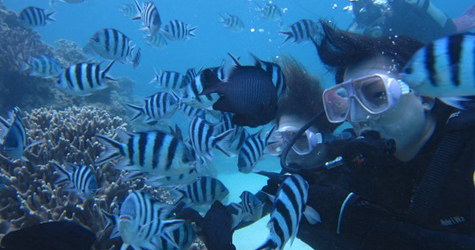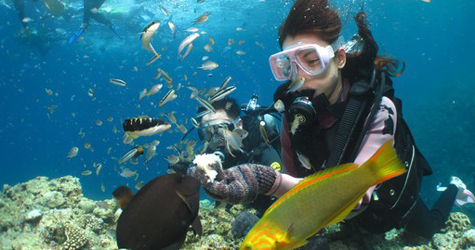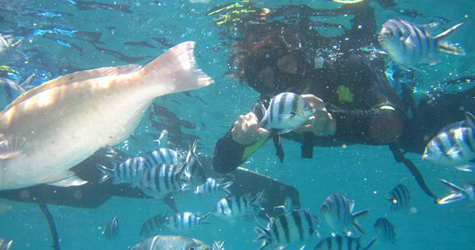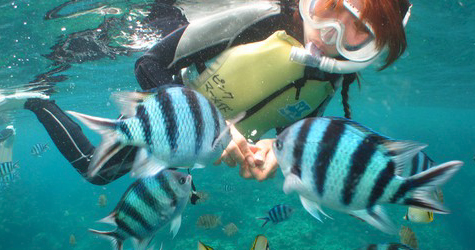 Both diving and snorkeling, you can see the difference of vividness in photos.